Promote Thanet
Blog to promote Margate and The Isle of Thanet and its wonderful sandy beaches and bays. I have a theory you can always count ten ships off the coast of Thanet and I test this theory as often as possible. I also Promote Ross Andrews and his Sand Art performed in the sandy bays of Broadstairs Margate and Ramsgate. Another favorite place is Botany Bay beach Kiosk and the bacon sandwiches over looking the sea trying to spot the seals that frequent this area.
Wednesday, 27 August 2014
Margate FC are top of their league
Tuesday, 26 August 2014
These pictures are from
http://www.groveferryrivertrips.co.uk/
website I recommend them for a leisurely afternoon. Book Soon.
Just found this via twitter the picture is pretty self explanatory but September 13th ten till five sounds a must for the diary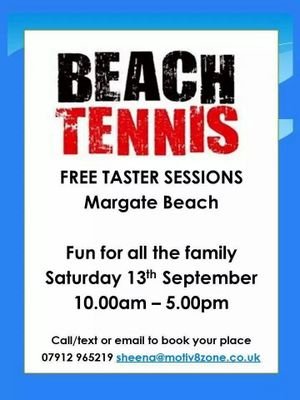 Monday, 25 August 2014
The summer has flown by, my daughter went to the school shop today sorting out uniform. The older I get the faster time plus. My or rather our own kids have kids of their own and there is me a grumpy old man. But one thing I cannot be grumpy about is Thanet. I spent some time visiting other seaside towns this year and whilst Thanet May be far from perfect there are a lot of places worst off. I won't name any names but Thanet is paradise compaired to some places. And we have got loads of Blue Flag Sandy beaches,. Many people in the inner cities would not believe how great this place is and because we live here we become blinkered to the charm and benefits of Thanet. So next time your feeling down count your blessing s believe me you can do a lot worse than Thanet.